Where will Baker Magic Shows be performing this Holiday Season 2018
This Holiday Season I only have one Public Magic Show, along with many private functions such as Company Christmas Parties or Family get togethers for the Holidays.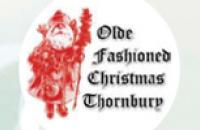 Over the past several years, I have been fortunate to be invited to Thornbury, Ontario's "Olde Fashioned Christmas".  This year join me on December 8th at the Town Hall for face painting, balloon animals, cookie making, all sorts of crafts for the kids and "The Great Steverino" will be performing a new Christmas themed Magic Show for the Whole Family at 3pm. Hope to see you there!!
And here are two of my favourite photos from a couple of private Holiday functions: the first is strolling magic performed right at the tables, with children of all ages as my assistants.  After everyone had enjoyed the festive meal, there was a 45 minute Christmas family interactive show.  I am so happy to have been invited back for the 19th year (the first time I performed for this wonderful company was 1999 and none of the children in this photo were even born) I always look forward to performing a brand new magic show for this continually growing company and joining them to celebrate the Holidays.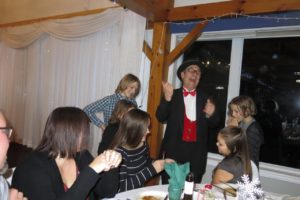 This second photo is strolling magic during the meal for a large family of adults and their spouses or significant others, which was followed by my 45 minute Holiday interactive show for adults. This was my first time entertaining this wonderful group and I hope I'll see them again for more Holiday magic!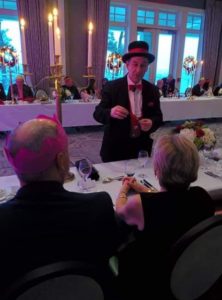 And I'd love to come to your family or company's Holiday Party next year. It's never too early to book Christmastime Parties. 
Happy Holidays!!!