Where can you see The Great Steverino at Easter?
EASTERFEST AT DOWNEY'S FARM IN BRAMPTON!!!!
Join Us for Easterfest!
The Great Steverino met the Easter Bunny last weekend, April 13 & 14 and they both would like to see you at Downey's this weekend.
So, come on out on Good Friday, April 14, Saturday April 15 and on Easter Sunday April 16, 2017
"Abracadabra" Magic with Steve "The Great Steverino" Baker at 11:30 a.m., 1:30 p.m., 3:30 p.m. each day!
Come to Downey's Farm for a celebration that will have you hopping for joy! Check out the baby animals, collect eggs in the Easter egg scramble, and enjoy many crafts, games, and of course 3 totally different Magic Shows for the whole family across the farm!
Check it out at www.downeysfarm.com!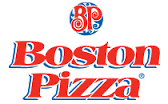 EASTER MONDAY, April 17 at Boston Pizza!
The Great Steverino is back at Boston Pizza in Alliston, ON (27 Young Street) making balloon animals for the kids from 12:30PM until show time at 1PM. A brand new Family Easter Magic Show not seen at Boston Pizza before.
Hope to see you there!