February 19th is Family Day, 2018
The Great Steverino is excited to be returning to the Alliston Boston Pizza at 27 Young Street on Monday, February 19th.
He will be creating Balloon Animals for all the kids from 12:30 PM until SHOW TIME AT 1 PM when everyone will enjoy a new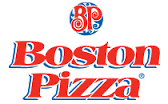 Steverino's interactive Family Magic Show!! Hope to see you there!